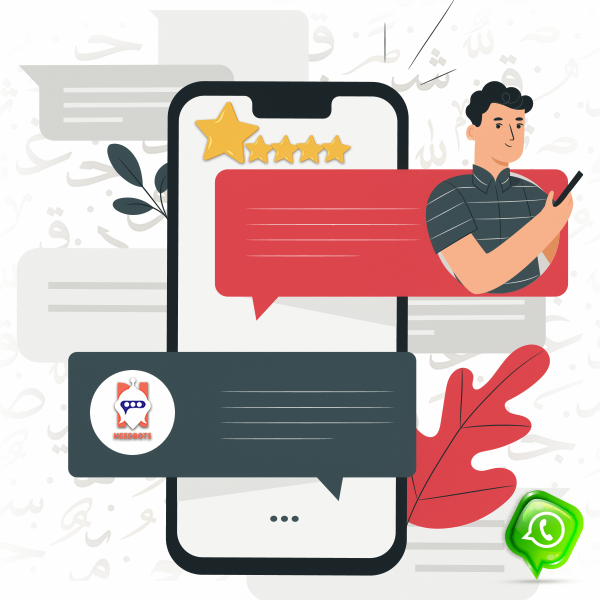 The best bot for WhatsApp in Arabic
What is a WhatsApp bot?
WhatsApp bot is a modern and developed technology based on artificial intelligence and machine language, it was recently developed to create real chat between a machine and a human to help large companies, stores and large institutions in the sales and customer service department. The best WhatsApp bot in Arabic can be obtained through the needbots platform. Through the number 00201275363637, you can also get a free trial from here.
chat bot in arabic
Many people are looking for platforms that provide chatbot service in Arabic, such as online stores in the Arabian Gulf, in addition to the features in the bot such as buttons and menus.
Features of the chatbot from the WhatsApp script for the needbots platform
The chatbot is characterized by professional programming, i.e. moving from one bot to another by simply answering one of the questions or choosing one of the options.
The chat bot reduces the financial cost of operating commercial projects by 30%, as the bot can inquire, respond and create a very successful chat.
A chat bot can be created that works on all specific data, either customer data or product-specific data, and request a quote and price, because WhatsApp relies on modern artificial intelligence technology that can provide accurate and successful statistics.
WhatsApp Bot enhances the user experience as the user can reach you at any time regardless of the time.
How to create a WhatsApp bot in an easy way
You can create a WhatsApp bot in an easy and simple way by subscribing to the program and logging in
Login to the control panel through the link https://app.needbots.com/login
Choose the WhatsApp icon, then choose the ID of the number, and then choose the chatbot icon, including a new one.
The chatbot window includes status (available – unavailable), sending to individuals or groups, type of message sent, keywords, bot text.
After that, we click Save and then Activate from the external menu of the Chatbot tab.
Chatbot WhatsApp packages
The needbots platform offers 3 premium packages
The first package includes
60 thousand messages per month, 10 communication channels, chatbot with keywords, 10 groups of numbers, 1000 numbers in each group.
The second package includes
135 thousand messages per month, 30 communication channels, chatbot with keywords, 30 groups of numbers, 3000 numbers in each group.
The third package includes
600 thousand messages per month, 70 communication channels, chatbot with keywords, 100 groups of numbers, 5000 numbers in each group.
You can contact and request the service through the number

00201275363637.