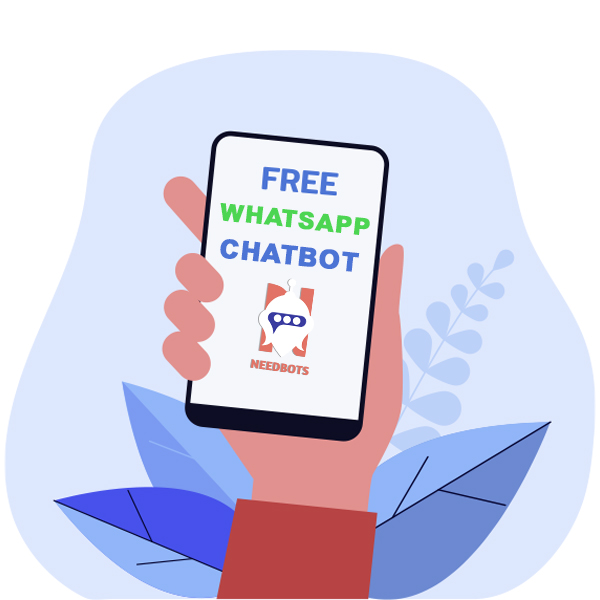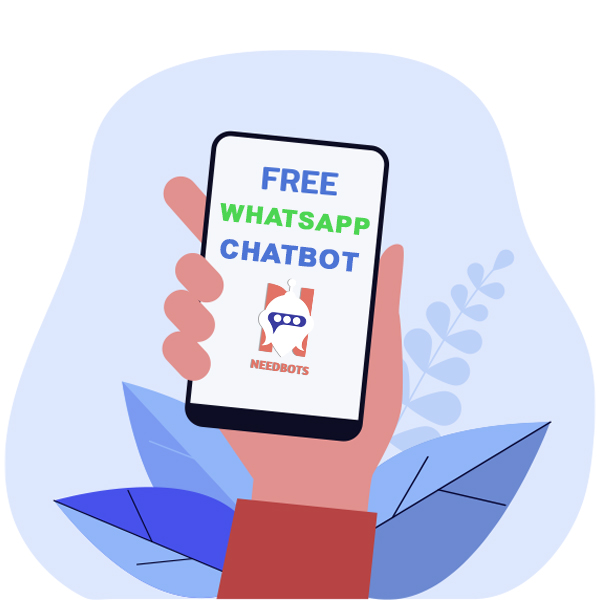 free whatsapp chat bot
Have you ever tried entering an online store to order a product and saw the automated response service, have you tried asking about a specific product, price or shipping cost, and the response came quickly and automatically when you click on the WhatsApp or chat icon, it is a free or paid WhatsApp chat bot that gives many advantages Including the automatic reply, the diversity of bot messages between text, image, video, interactive buttons and menus, and you can request the service through the number 00201275363637.
Does the needbots platform allow you to create a free bot?
Yes….. the needbots platform is characterized by offering more than one distinct package, the free package, the first package Nedfrost, the second package, needplus, the third package, Needgold.
The free package offers the following:
Sending campaign messages through WhatsApp.
Automatic response when entering the WhatsApp chat, i.e. being constantly present throughout the day.
A chat bot is a text, image, or video, a file that can be uploaded, or a link.
Collect data and numbers from WhatsApp groups interested in the same field.
The WhatsApp chat bot is an automated chat that takes place between the client and the bot in an encrypted manner based on artificial intelligence technology and provides many advantages for companies, e-stores and business owners.
Creating a WhatsApp automatic reply bot depends on two steps, the first is to create a bot and the second is to program the bot so that it becomes an automatic reply message to customers. The following steps can be followed:
Steps to create a simple WhatsApp text bot:
Log in to the program.
Link the program to the WhatsApp number.
Go to the WhatsApp tab and choose a chat bot.
We press add new to add a new bot.
Enable , Sent to All , Type Message contains the keyword .
Add a caption, and it may be text, image, video, or file, then press save and then activate the bot.
Steps to create an auto reply bot
Log in to needbots.
Choose the WhatsApp tab, then Auto responder.
Activate Status Enable, then Sent to All, choose the bot to make it an automatic reply.
Send an automatic reply after a time. Resubmit message only after (minute) .
Press send after completion.
How much does a WhatsApp chat bot cost?
Chatbot prices vary from one program to another, and from one package to another due to the different features it has. Chatbot prices start from $100 and can reach up to $200. There are higher packages for large institutions and companies, and special features can be added to each package. Besides the channels in the package (additional cost).
You can contact and request a WhatsApp bot service through the number 00201275363637.